Every website built to customer preference.
---
ChildStrive: launched April 1, 2022     
ChildStrive is dedicated to supporting children and families from all walks of life. For over five decades we have been helping children meet developmental milestones, working with families to build parenting skills and confidence, and partnering with our community to build resilience.
---
NoiseCat Art: 2019
Whether it's in wood, metal, glass or a combination of these, NoiseCat brings his vision to life with extraordinary style, marrying his Indigenous roots to his modern sensibilities.

---
Madrona Services: 2021
I believe that we are here on this Earth to help each other; to heal, to nurture, to become more of who we truly are and to express whatever that is creatively and with joy. So often we feel so very far from this sense of our True Self and that causes us and others immense suffering. 
---
Diverse Harmony: 2019
Diverse Harmony is the nation's first queer-straight alliance youth
chorus. Based in Seattle, Washington, our  chorus presents music that opens the hearts and minds of communities and provides a safe environment for youth of diverse backgrounds to share their love of music and be accepted for who they are.
---
Catalyst BCC: 2019 – redesign
Our experience tells us that the people within any living system create a mindset that can lead to success or failure. We view organizations as living systems that can be observed from four different perspectives.
---
Mocha Motion: 2021 rebuilt old HTML site to WordPress CMS
---
Eva Gremmert: (maintenance and content since 2017)
A renaissance woman, a talented published author, a successful
business woman, a professional genealogist, and public speaker.
---
Funk Abides: 2017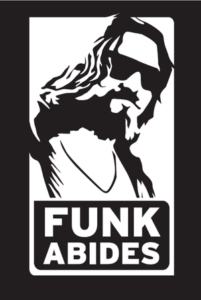 We all know how rich a life can be when it is full of music. We want to make sure as many youngsters possible have this opportunity and that is why a portion of proceeds from all Funk Abides goods benefit the Urban Music Achievers.
---
Seattle Relationship Counseling: 2016

We've had swimming lessons before jumping into deep water; we've had driving lessons before getting behind the wheel of a car, and we've had schooling for years to prepare for adulthood. However, how many lessons did you have in how to relate successfully in an intimate relationship before making a commitment?
---
KK developed her mouthwatering gourmet chocolate covered caramel corn recipe in the summer of 2005. After two years of making yummy popcorn for friends and family, it was clear that the best way to feed the growing popcorn addiction was make it available to everyone.
---
Aerating Thatching Company:  (2010 wrote and edited copy)
Welcome to the Aerating Thatching Company.
We are North Seattle's top choice for creating beautiful lawns that you and your family will enjoy.
---
Northwest Center for Creative Aging: 2011
The Northwest Center for Creative Aging is the recognized leader for engaging adults in vital and inspired living as they age. Our many educational and experiential offerings connect people with their essential purpose, enriching the aging process and helping adults in the Northwest discover new insights and a renewed sense of community with others.
---
Truir: 2014
House Concert – our favorite musical venue. Two hundred years ago it was common for people to gather in private homes to sing, and dance, and to experience musical performance. Some of the greatest recitals of the day were conducted in the salons of the patrons of the arts.
---
Channeling Yourself: 2012
Public Access Television, though not unique to Seattle, Washington, created some amazing programming and indelible characters here in the 1980's and 1990's. It's a perfect, working example of people being able to not only use their first amendment rights to talk about what they think is important, but to do so via an uncensored broadcast outlet.
---
Beliefs and Ethics: 2012
Seminars, Courses, and Personal Consultations in Comparative Religion and Philosophy.
Personal consultations in religion or ethics involve private conversations with David where he empowers the individual to draw their own conclusions and make their own decisions by giving them the relevant knowledge and perspectives in these fields of inquiry.
---