Websites that I have built, designed the images, maintained, and wrote copy for. Every website was designed according to customer preferences. Style-guides available upon request.
---
We all know how rich a life can be when it is full of music. We want to make sure as many youngsters possible have this opportunity and that is why a portion of proceeds from all Funk Abides goods benefit the Urban Music Achievers.
---
I chose to work in this industry because it came so naturally to me.  I now can apply these skills to helping homeowners' replace/repair/remodel their homes, with great confidence.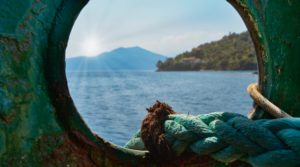 ---
Seattle Relationship Counseling:

We've had swimming lessons before jumping into deep water; we've had driving lessons before getting behind the wheel of a car, and we've had schooling for years to prepare for adulthood. However, how many lessons did you have in how to relate successfully in an intimate relationship before making a commitment?
---
KK developed her mouthwatering gourmet chocolate covered caramel corn recipe in the summer of 2005. After two years of making yummy popcorn for friends and family, it was clear that the best way to feed the growing popcorn addiction was make it available to everyone.
---
Welcome to the Aerating Thatching Company.
We are North Seattle's top choice for creating beautiful lawns that you and your family will enjoy.
---
Northwest Center for Creative Aging:
The Northwest Center for Creative Aging is the recognized leader for engaging adults in vital and inspired living as they age. Our many educational and experiential offerings connect people with their essential purpose, enriching the aging process and helping adults in the Northwest discover new insights and a renewed sense of community with others.
---
House Concert – our favorite musical venue. Two hundred years ago it was common for people to gather in private homes to sing, and dance, and to experience musical performance. Some of the greatest recitals of the day were conducted in the salons of the patrons of the arts.
---
Public Access Television, though not unique to Seattle, Washington, created some amazing programming and indelible characters here in the 1980's and 1990's. It's a perfect, working example of people being able to not only use their first amendment rights to talk about what they think is important, but to do so via an uncensored broadcast outlet.
---
Seminars, Courses, and Personal Consultations in Comparative Religion and Philosophy.
Personal consultations in religion or ethics involve private conversations with David where he empowers the individual to draw their own conclusions and make their own decisions by giving them the relevant knowledge and perspectives in these fields of inquiry.
---